Girling Jones Recruitment
Web Address
Services Used


The Objective
Working closely with The Sowerby Group to create a unique desktop and mobile experience for a rapidly expanding recruitment agency. Girling Jones, based in Exeter, UK, had visions of a quirky online recruitment platform that was both unconventional yet right for the target audience and market.
Our approach
The main issue when approaching this project was striking a fine balance between its proposed audacious visual impact (requirements of the client) and the practicality of its main function (to find a job vacancy for the end-user). Hands Digital crafted a smart navigation system where users could filter and refine their search criteria from anywhere on the website. As a large percentage of visitors came from mobile devices, this navigation had to be equally as functional on handheld devices. Hands Digital adopted a 'mobile first' approach when developing this website.
In addition, Girling Jones utilise an applicant tracking system (ATS), which posts all of their vacancies through to various job boards. Unfortunately integrating Broadbean within the CMS of the new website caused issues in terms of SEO (which was high on the client's agenda). Therefore, in addition to the scoping, design, build and integration, Hands Digital developed an API to allow full optimisation of all vacancies that pull through from the client's ATS to the website.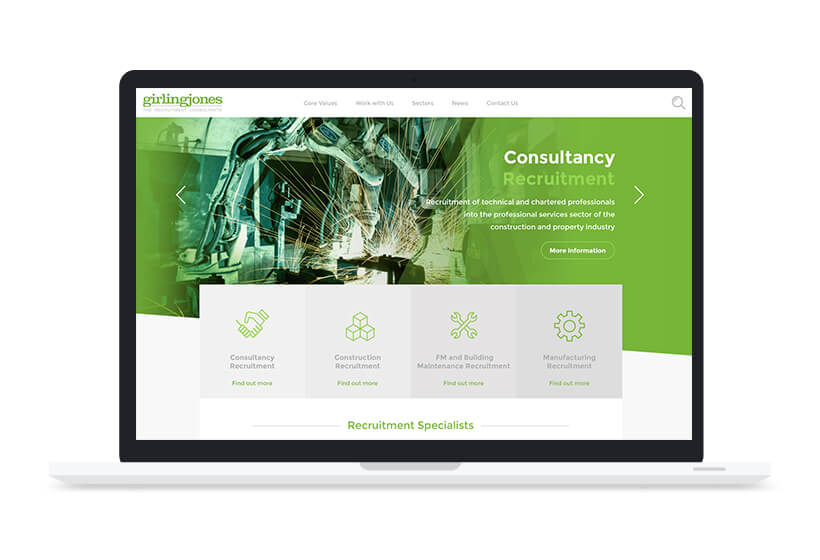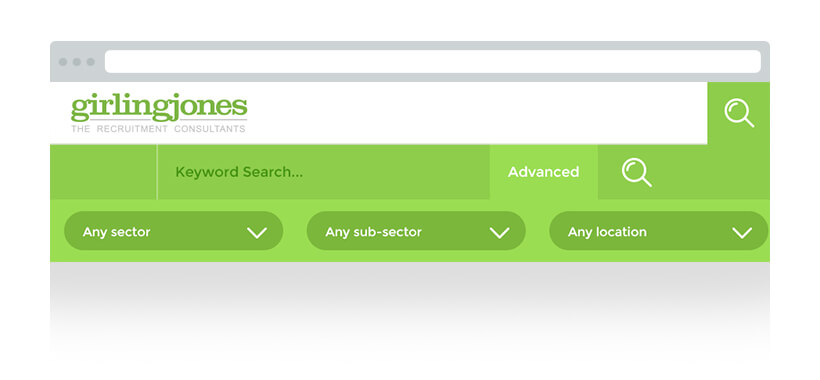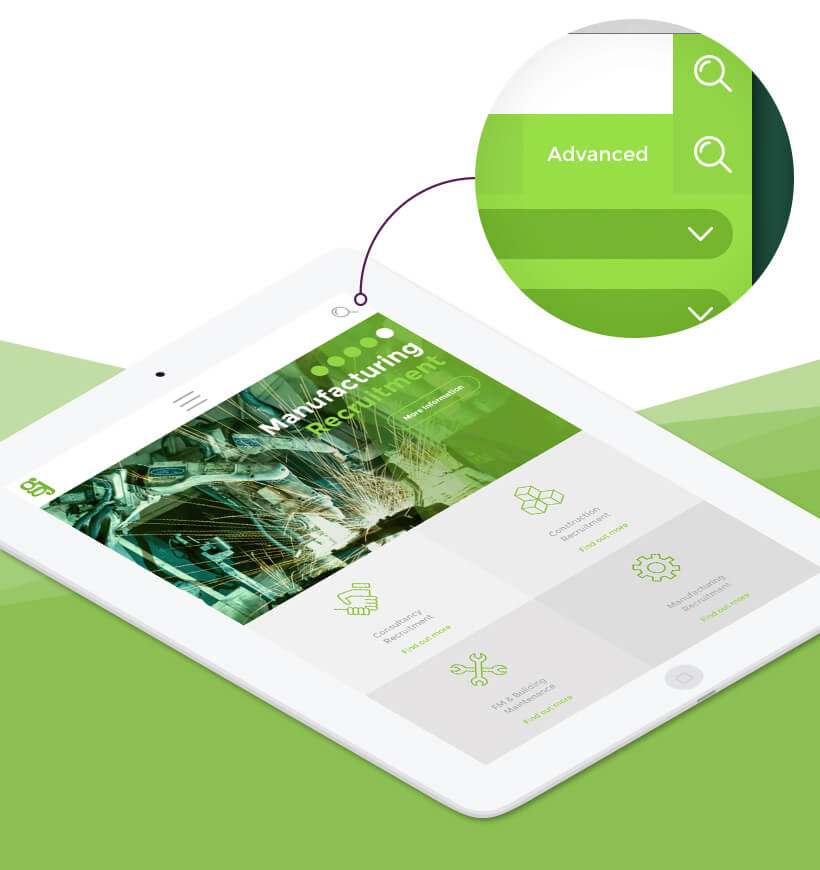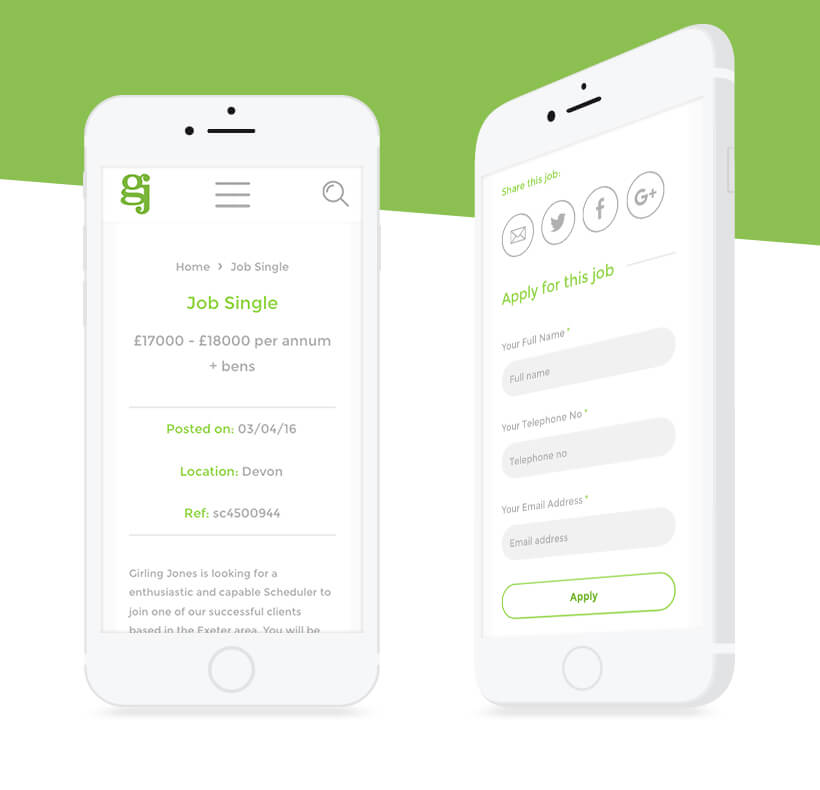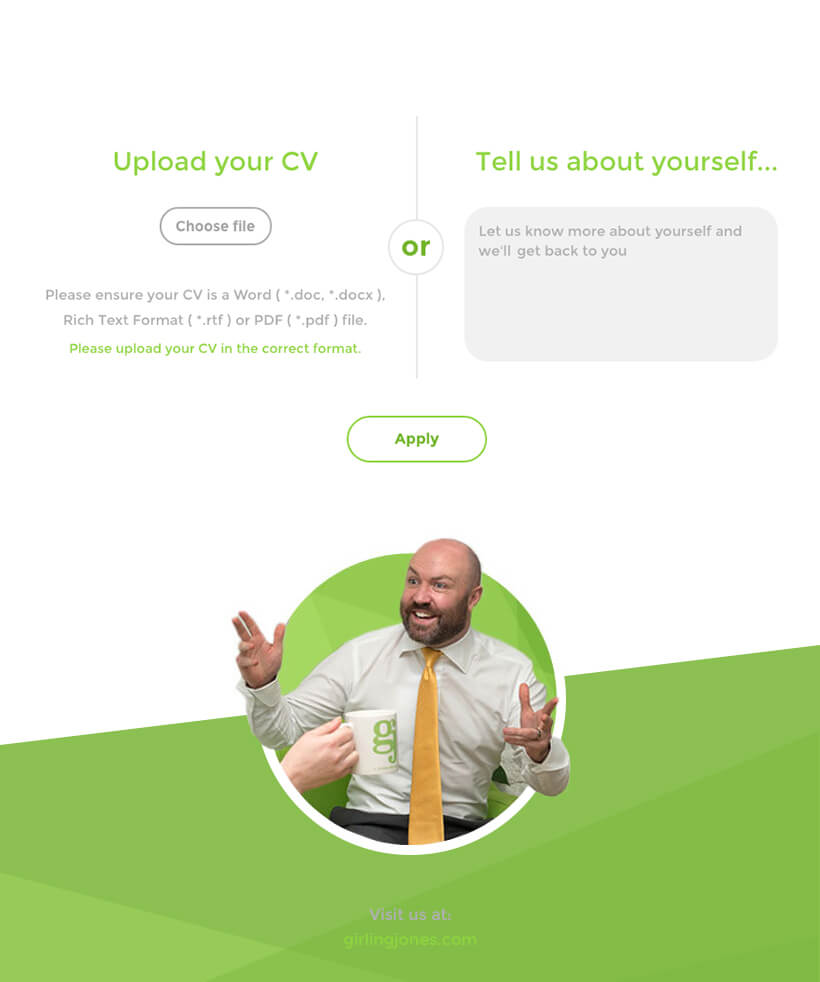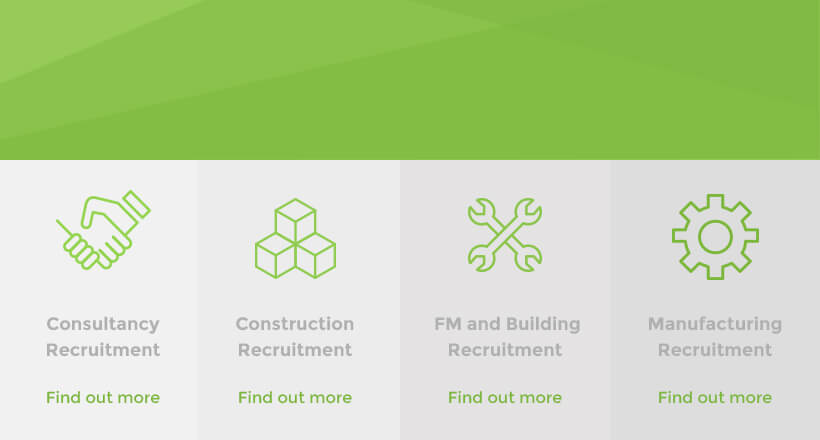 Back to top