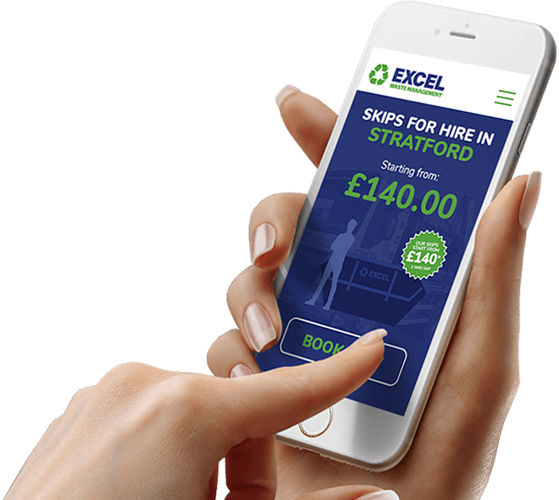 Google Ads Campaign (PPC):
Excel Waste Management
www.excelwastemanagement.co.uk
Excel Waste Management is a waste management and skip hire company based in East London. Excel Waste Management are dedicated to recycle 98% of the waste they receive.
The Challenges
.
At the time of taking over this PPC account, Google Ads were Excel Waste management's only source of digital traffic. With this in mind, we knew a finely tuned and targeted strategy was needed to maximise ROI.
Competition within East London was incredibly competitive, causing our Cost Per Click (CPC) rates to be expensive. With a limited budget to cover a wide targeted area, this made each click-through vital. A highly customised campaign was required to achieve the best results on each click and vastly increase converting sales.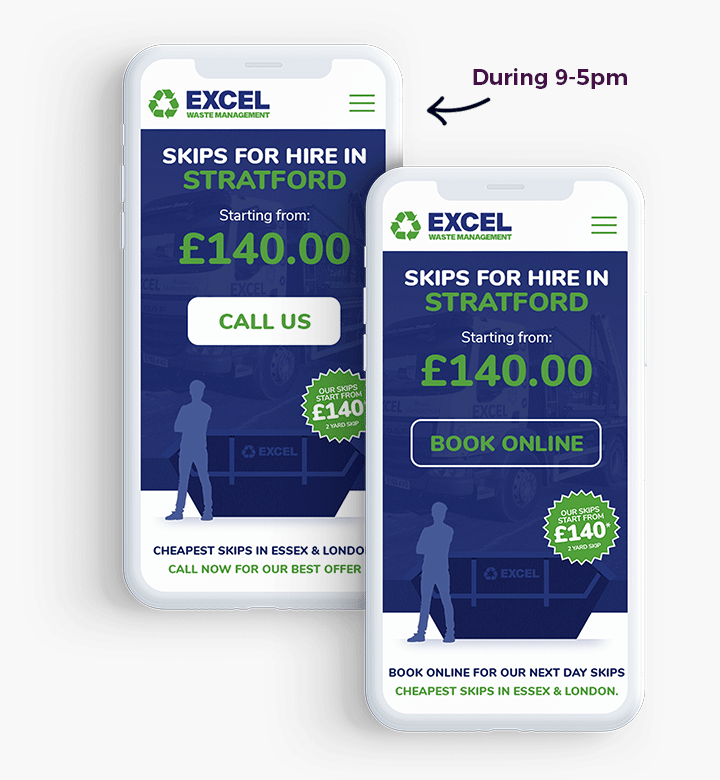 Improved Conversions
.
Location specific – Using analytical tools to determine their most profitable areas, we developed a custom landing page that could change information specific to each location. This tailored approach provided content and information that was more relatable to the potential customers' needs.
Time specific – We then developed the functionality to change the content based on the time and day. As conversion rates were higher when converting sales via telephone, the landing page drove traffic to the 'Call Now' option. Outside of office hours, the landing page would change to 'book online' to avoid losing potential customers.
This powerful adaptability vastly improved the conversion rate of this campaign by 350%.
Results
The hard work that went into the customised approach really paid off and was an integral part of the campaign's success. Inbound telephone enquiries rapidly increase by over 320% within the first few months and online orders double from last year's figures
Back to top