Experience the Hands Digital difference
.
At Hands Digital, our small team have been working together for over 15 years. Building and designing websites is not just a job for us, it's our passion.
We've spent years perfecting our skills, allowing us to create websites that truly matter. With a set of standards and beliefs that we apply to every project, we aim to deliver nothing but the best.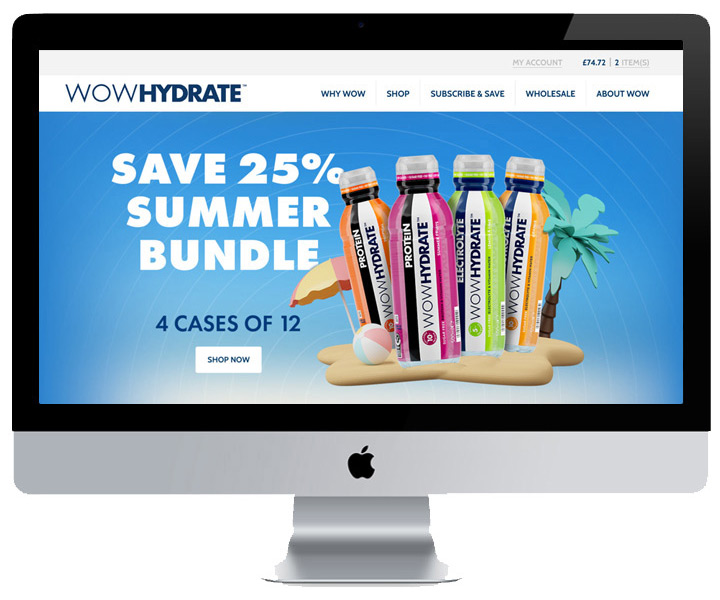 Bespoke Web Design Solutions
.
Welcome to our web design agency, where we believe that every business deserves a unique online presence that truly reflects their brand and values. That's why we never use templates and only build bespoke websites tailored to each client's individual needs.
Our team of skilled designers and developers work closely with you to understand your vision and create a website that stands out from the crowd. We strive to deliver websites that not only look great but also perform exceptionally well.
What makes us different include
?
At Hands Digital, we bring a passionate and experienced approach to each project, with a focus on attention to detail and quality solutions. We recognise that each project has unique requirements, but leveraging our extensive expertise in digital marketing, we strive to exceed your expectations with outstanding results.
Information Architecture
Information architecture is the backbone of any website we create. This involves the organisation and structuring of a website to create a smooth user journey. A user's inability to find information quickly will prove detrimental in converting a potential customer or sale.
User Experience
A good user experience is one that is intuitive, engaging, and meets the needs of the user. This includes the ease of use, navigation, accessibility, usability, and visual design of the website. With years of experience, we have a deep understanding of what to use and when to use it!
Visual Designs
This aspect encompasses the overall look and feel of the website. Including page layout, colour scheme, typography and other visual elements. Using your brand guidelines, we create appealing and well-designed website that make a positive and professional impression.
The right approach (Mobile first)
Knowing how your target audience will digest your website helps us create a website that is tailored to the needs and preferences. At Hands Digital, we leverage analytics and statistical data to inform our approach and achieve the best possible results.
Responsive design
With the increasing use of mobile devices, our developers have knowledge of responsive design to ensure that a website can adapt to different screen sizes and devices. Additionally, we have the technical expertise to completely modify page layouts on different devices to maximise better engagement and conversions.
Content Management System (CMS)
A customised and well planned CMS allows for greater flexibility when editing your website. We tailor our CMS to meet specific business requirements, rather than having to adapt to the limitations of an off-the-shelf solution. It also making it easier for our clients to manage and update website content.
Performance Optimisation
We take pride in crafting bespoke websites using unique custom code. We DO NOT use templates. There is heavy enthuses on optimising the website for fast loading times, efficient coding, and minimising server requests to ensure optimal performance.
Latest techniques
By adhering to industry standards and using the latest techniques, our websites are future-proofed, ensuring that they remain functional and relevant for years to come. We make sure our websites are designed and developed in a way that is compatible with different browsers and devices.
Hosting
A reliable website hosting service are an essential part of building a successful online presence. We have 4 UK-based servers that ensure your website loads quickly and stays online, giving your visitors the best possible user experience.
Testing
Conducting various usability testing, payment gateway testing and performance stress testing to ensure that the website is functioning correctly, providing a smooth user experience, and protecting against vulnerabilities.
Maintenance
We take care of all the technical aspects of your website, such as website updates, fixing bugs, and resolving issues that may arise. This allows you to focus on your core business operations without worrying about the technical details of your website
Security
We provide server-side security services and fortnight back-ups to safeguard your website against potential threats and protect your valuable data. Giving you peace of mind and ensuring your website is secure.