Drive targeted traffic and maximise ROI
.
Using PPC advertising, specifically Google AdWords, offers a substantial advantage in that you're only charged when a user clicks on your ad, known as cost-per-click (CPC) advertising. This approach is highly effective in reducing the risk to your business.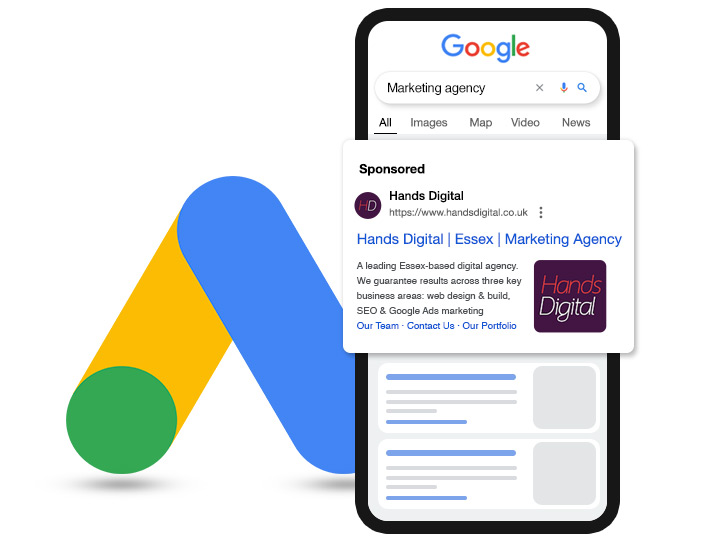 Instant, Relevant Traffic
.
An effective PPC campaign can result in immediate website traffic.
This is excellent news for businesses as having an effective PPC campaign can increase their chances of converting potential customers, especially if they have a well-designed website that showcases their expertise from the start.
The potential return on investment (ROI) for PPC campaigns can be substantial since each click on your ad represents a "warm lead" – someone who has actively searched for a service you offer, making them more likely to become a customer upon clicking your PPC link.
What does our PPC include
?
Hands Digital has extensive experience in developing and implementing effective digital marketing strategies for our client organisation. We are one of the few digital marketing agencies that specialise in both technology and marketing strategies.
KPI Settings
We take the time to understand what your business goals are, whether that's to lower cost-per-click, optimise your conversion rate, or increase brand visibility.
Strategy formulation
A well-thought out plan is extremely important when it comes to having a well-oiled PPC. Hands digital will construct a campaign that will carefully allocate budgets and targeting refined locations to maximise your conversion chances.
Market research
Analysing competitions and extensive keyword research, we ensure to target the right keywords for your ads. Combined with location targeting and compelling advert copy, your campaigns are sure to hit the ground running.
Custom experience
A custom landing page is a dedicated page that visitors 'land' on after clicking through on a PPC ad. These pages contain just one focused campaign goal. Their simplicity and relevance is what makes dedicated landing pages one of the best ways to increase conversions from your paid traffic.
Perform position modifications
Manually adjusting the bid amount for a specific keyword or ad group will improve the ad's performance on the search engine results page (SERP). These modifications are based on specific performance metrics which maximises the budget spent over the campaign.
Bid rearrangement
Having a flexible approach to AdWords is crucial. If a keyword is underperforming, it's essential to identify and redirect the budget towards better-performing AdWords. By monitoring their performance daily, you can optimise their efficiency and achieve better results.
Conversion tracking
You will receive regular updates on the progress of your ads and the results they've achieved. We provide full transparency on how your budget is allocated and the reasons behind it.
Fraud clicks and robot clicks
Anraud clicks refer to clicks that are intentionally generated by individuals or bots with the goal of draining or sabotaging an AdWord campaign. We use various tools and technologies to detect and filter out invalid clicks to protect your budgets.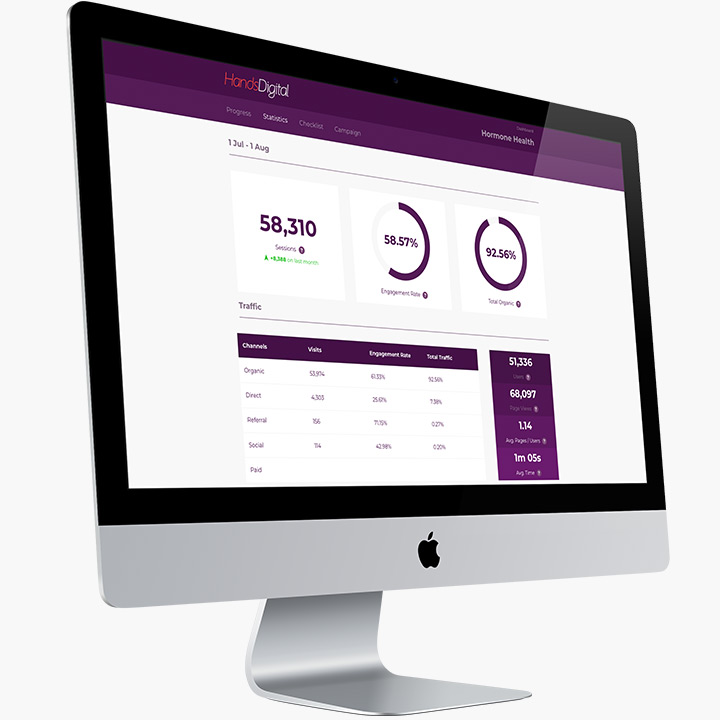 Strategic decisions that Matter
.
Every single decision we make before and throughout a campaign is purely based on statistical information. This ensures that we obtain the very best results for your business.
We provide every customer with their own statistical portal. This is an integral part of every SEO campaign and allows you to check and monitor performance.