Is SEO for me?
SEO stands for search engine optimisation. It is a marketing technique that helps your website rank higher in search engines (like Google) and attract more potential customers/users to your site.
In this modern age of technology, search engines have become business directories of the world.  If your business is to survive, it must adapt to this ever changing marketing surroundings.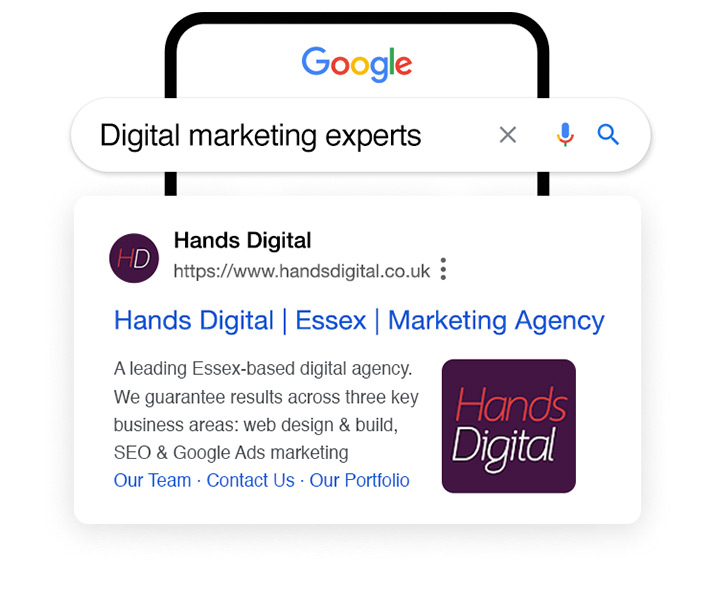 Specialising in technical SEO.
Many Essex SEO agencies lack technical knowledge to maximise full SEO potential. A fully optimised, well-performing foundation is key to strengthen search engine rankings.
We have refined and perfected technical onsite techniques, providing the perfect infrastructure to elevate and succeed. This knowledge and expertise has enabled us to significantly boost the online presence of numerous businesses.
How is our SEO different
?
What makes us different to other digital consultants / agencies is our all-round strategic approach to each campaign and finely-tuned optimisation techniques. These techniques are categorised into three groups;
The basics
Something that is usually overlooked is where and how your website is kept. Server configurations, loading speeds and page requests all impact your websites crawlability and indexability.
Strong foundation
From a technical stance, a perfectly optimised website isn't easy to achieve. However, fully optimising your website's foundation can be the difference between a high-ranking site and a site that doesn't.
Technical innovations
Over our many years of experience, we have developed our very own proven techniques that are not known within the industry. These tried and tested strategies have produce incredible results.
One step ahead
An SEO pro's work is never done! With search engines continuously changing ranking factors, we keep your website up to date with the latest evolutions in SEO to ensure it is inline with algorithm changes.
Search Engine Basics
Telling search engines what your website is all about and where they should rank you can be achieved through a multitude of ways. Schema mark-up, Meta information and image optimisation is all at the core of our on-site optimisation process.
Creative Content
Creating content that prioritises search engines and converts human visitors at the same time is something of an art. Our in-house creative copywriters have mastered this art and create high ranking, quality content.
The perfect keyword
When choosing the right keywords you need to be smart. You need to know your audience and their search behaviour. Our SEO team will research and identify the right keywords to maximise your exposure.
Local SEO specialists
It's no secret that Google uses a different set of ranking factors for local searches. We know how important a localised SEO strategy and we have the perfect approach to put you ahead of your local competition.
Business Profiles
Google My Business & Bing Places for Business are an integral part of any local business. Profile elevation and map optimisation can help improve your digital reach to potential clients and target audience.
Link Building
Link building still remains an integral part of any off-page SEO strategy. Earning backlinks from high-authority websites and competitor analysis can help position your site as an authority.
Reviews
Your online reputation has never been so important. over 75% of people consult online reviews before buying a product or service. Having the right reputation management tactics is crucial for any online business.
Performance reporting
The most compelling part of SEO is the ability to make sizable and strategic marketing decisions based on facts. No two website perform the same, so we only action and adapt ongoing strategies based on statical data.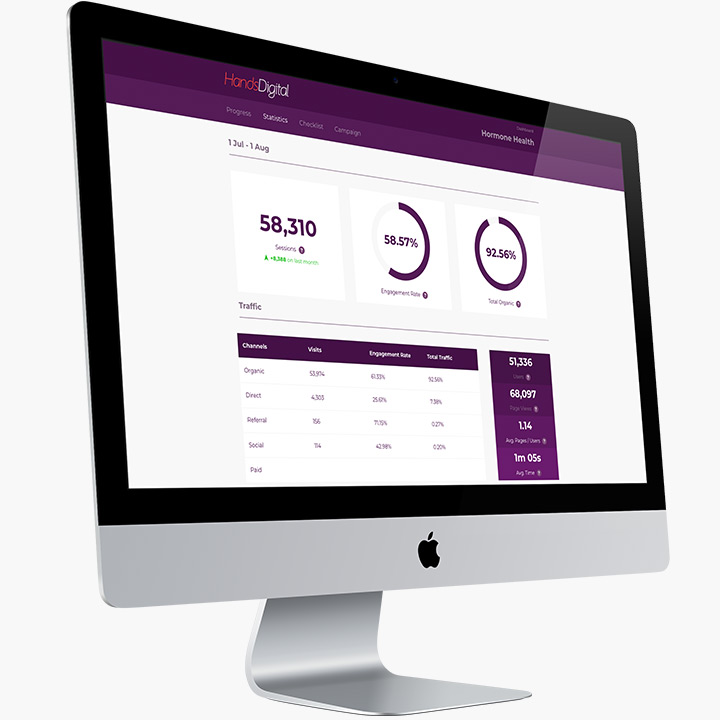 Quality, honesty & transparency.
Our campaign strategy relies solely on data-driven decisions to optimise your results. We track key metrics like ROI in real-time through our online dashboard.
This transparency allows you to monitor campaign performance – including calls, forms, and inquiries generated – every step of the way. By leveraging statistical analysis, we tailor each campaign to maximise your return across key indicators.