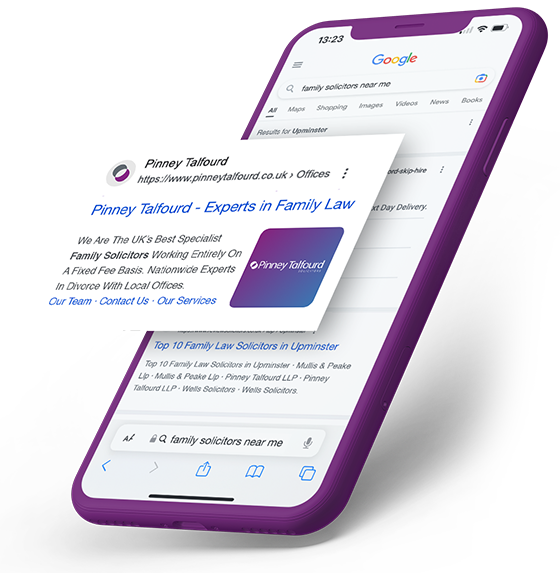 Search Engine Optimisation (SEO):
Pinney Talfords
Pinney Talfourd is a leading Legal 500 UK firm and one of the largest law firms in Essex. Boasting a team of over 80 experienced solicitors and legal experts, they provide expert legal services to individuals and businesses, across their 7 Essex and Greater London located offices.
The Challenges.
Despite a substantial investment in a new website, Pinney Talfourd found that its marketing capabilities were falling short of their expectations.
Their website was failing to appear in search results when users searched for their key services on Google and other search engines.
This lack of visibility was a significant concern, as it hindered their ability to reach potential clients and compete effectively in the online market. They were losing vital ground to their competitors.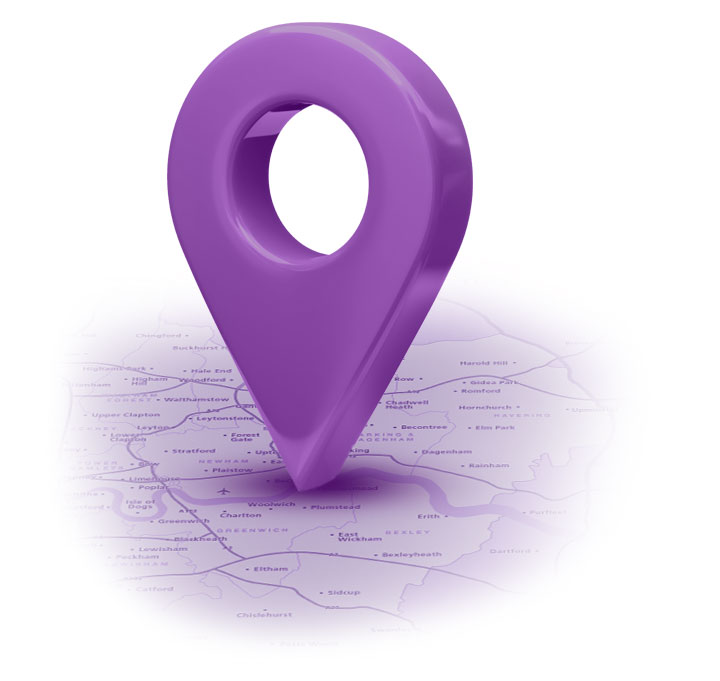 The Approach
.
We conducted a thorough analysis of Pinney Talfourd's historical data and business statistics to maximise the effectiveness of our optimisation. Leveraging this data, we adopted a two-pronged strategy to maximise our short-term results and improve their viability:
Improving lead quality
We discovered that the websites content and optimisation efforts were too broad in their approach. Often focusing on services that weren't relevant to the companies main service.
We began identifying more niche search terms with lower search traffic but higher relevance to their specialised services. By doing so, we were able to attract a more targeted audience and capitalise on the lower competition for these specific keywords.
This approach not only increased the company's visibility among their ideal customer base but also ensured that the traffic they received was more likely to convert into valuable leads and customers.
Increase our local audience
The second approach was to focus attention on the lack of traffic around the seven offices located in Essex and Greater London.
Leveraging our expertise in on-site optimisation, we created dedicated landing pages on the website that targeted specific locations served by Pinney Talfourd. This made it significantly easier for search engines to understand our local relevance.
This approach had an immediate impact on our local traffic, resulting in improved visibility on Google and Bing business profiles. Our presence on Maps within search engine map pages and higher rankings on local search engine result pages (SERPs) significantly increased.
Results
Our data-driven approach allowed us to align our optimisation efforts with the specific needs and interests of Pinney Talfourd, resulting in significant success and positive outcomes for their business.
+138%
Organic sessions increase
What our client said…
Since working with Hands Digital, we have seen an incredible upsurge in enquiries. We are now rival our competitors in Google and feel the investment we made in their services has proven to be hugely valuable and worthwhile.
Their team simplify complex technicals, making them easily for us to understand. What sets them apart is their logical approach to every single action, whilst ensuring each step is measurable and accountable.
Nicola – Head of Marketing at Pinney Talfourd
Back to top